some toast and some orange juice....
Yay! for me!
In a couple of hours,
I will have a small yogurt parfait,
which is = some vanilla yogurt,
topped with a little granola,
and a few blueberries!
Delicious, and a good nutritious
snack at that!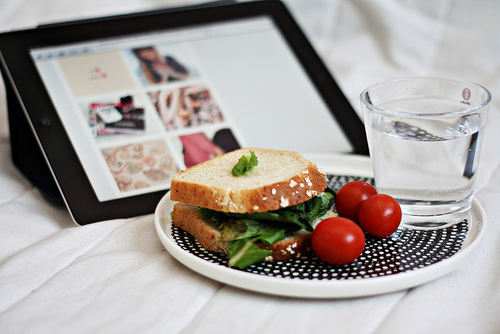 I am trying to eat a little better
and get on a more normal schedule.
Lunch, is going to be a cucumber and lettuce sandwich
with some cherry tomatoes and water.
Can you ever have enough water?
I don't think any of us drink enough water.
I am cleaning house this morning, and have to take my new puppy in
for his first haircut this morning! How exciting for him!
He's a little scared, but soon, he will be a pro at this!
He is a little Yorkie, and so will need haircuts every 2 months,
so it's time he get used to this early.
This is my little guy. I named him Buddy.
Mostly I just call him Little Buddy,
he seems to like it. He has been so good so far.
His training will take a long time, but,
I'm in it for the long haul. He's a keeper!
Well, time to go now, I am taking Little Buddy
for a bike ride down on the bike path by the river.
We enjoy our rides!
After that, a trip to the Farmers market to get
some fresh produce for the next few days.
Everyone have a safe and happy Saturday !